–Only for E1, E2 and I3 version–
Remember: in every device the gang electrically linked to the gang you'll turn as diverter will be disabled.
Open iotty app, go to Device settings of the gang that you want to stay on, scroll until you find Gang Type, here select Diverter.
Then, if you connected the iotty Light Switch to a normal mechanical switch, select Mechanical 3-WAY under Paired diverter gang. Be aware that it will lose all smart features and the gang will become a hidden device as long as it's not paired to another iotty Light Switch gang.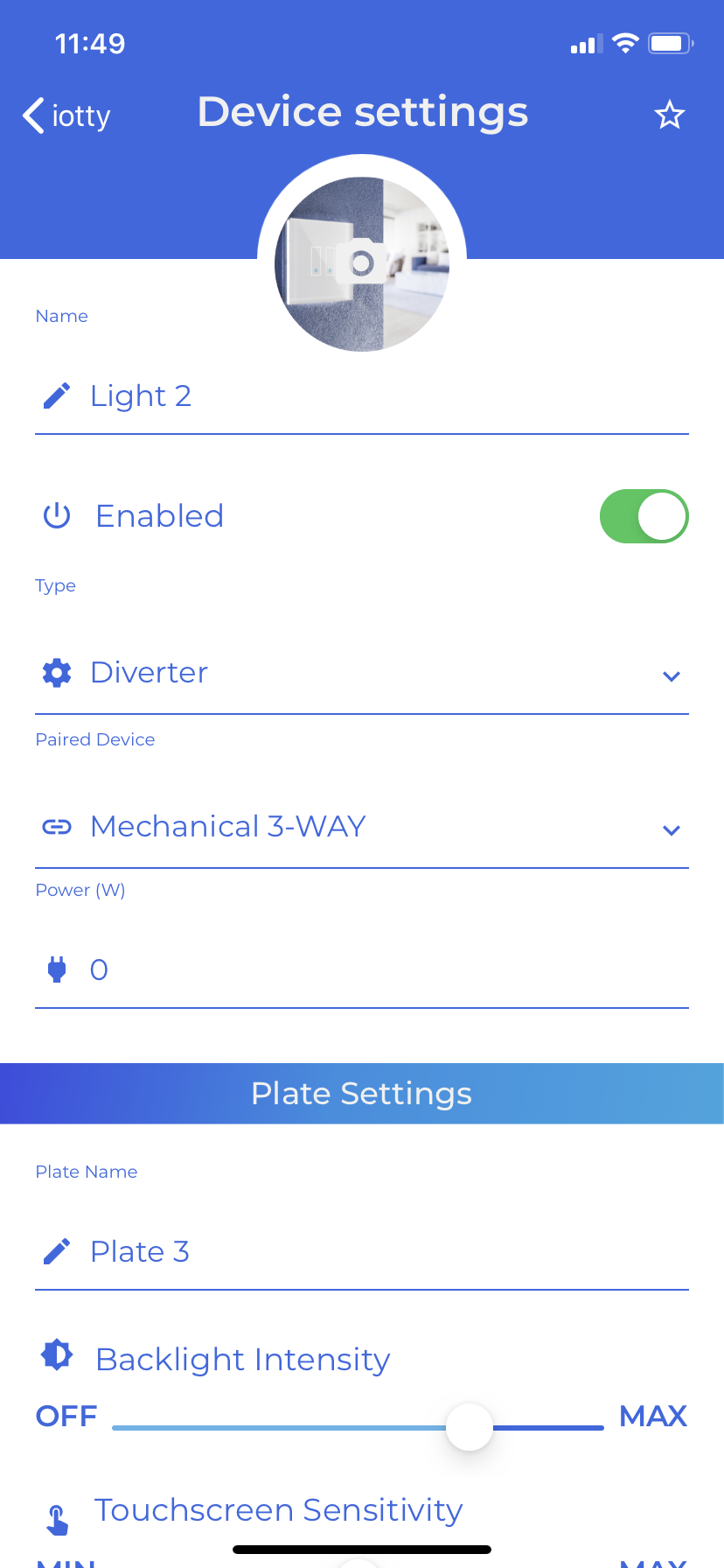 If you want to pair it to another iotty Light Switch select under the Paired diverter gang the one gang of the other iotty Light Switch that you want to stay on.
Remember that you can connect infinite iotty Smart Switch together to control the same light through the Multi-way switching, with no need of new cables to wire the devices together, just using the Internet Wi-Fi connection: here the instructions.