Executing a iotty automation with Siri Shortcuts is very easy.
Open the iotty app and select Add Automation: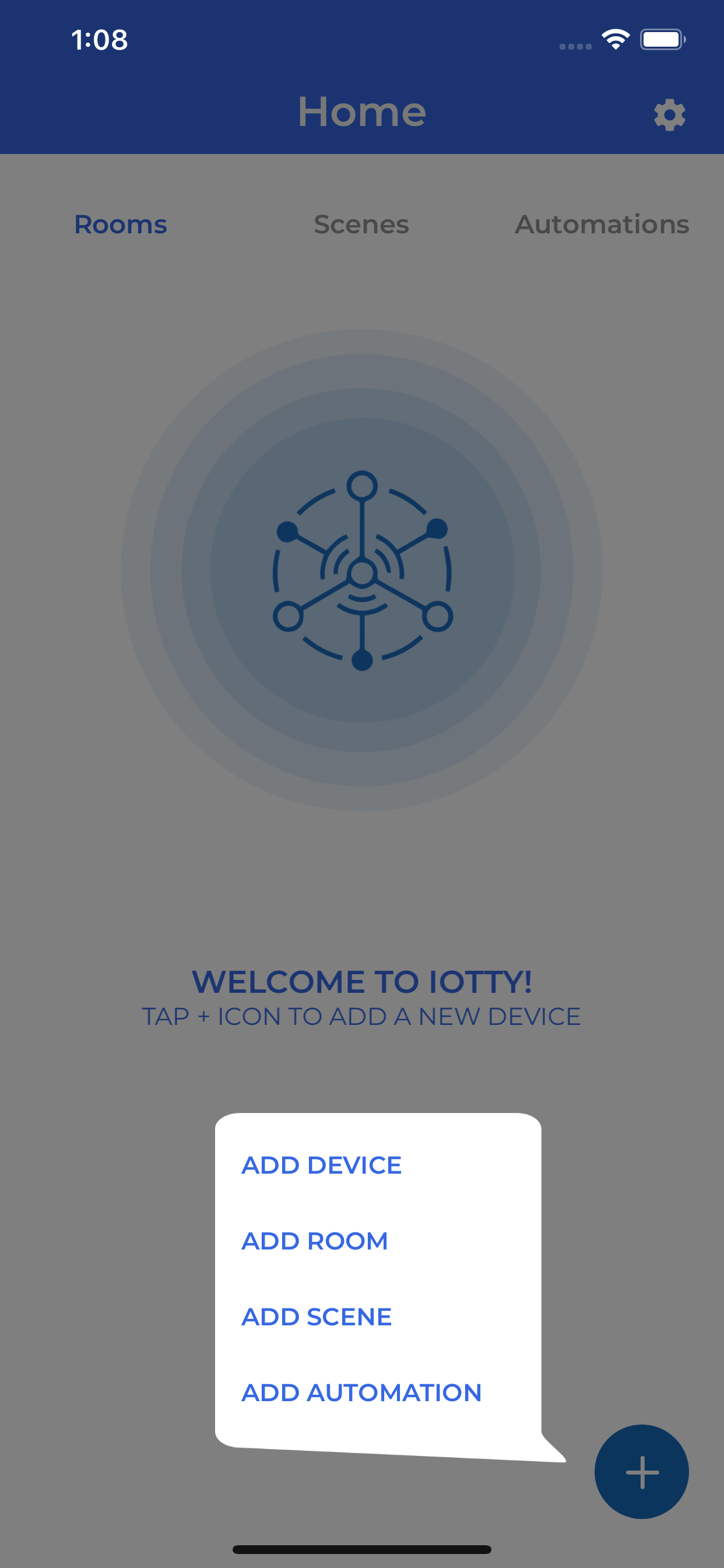 Select the automation "Siri Shortcut":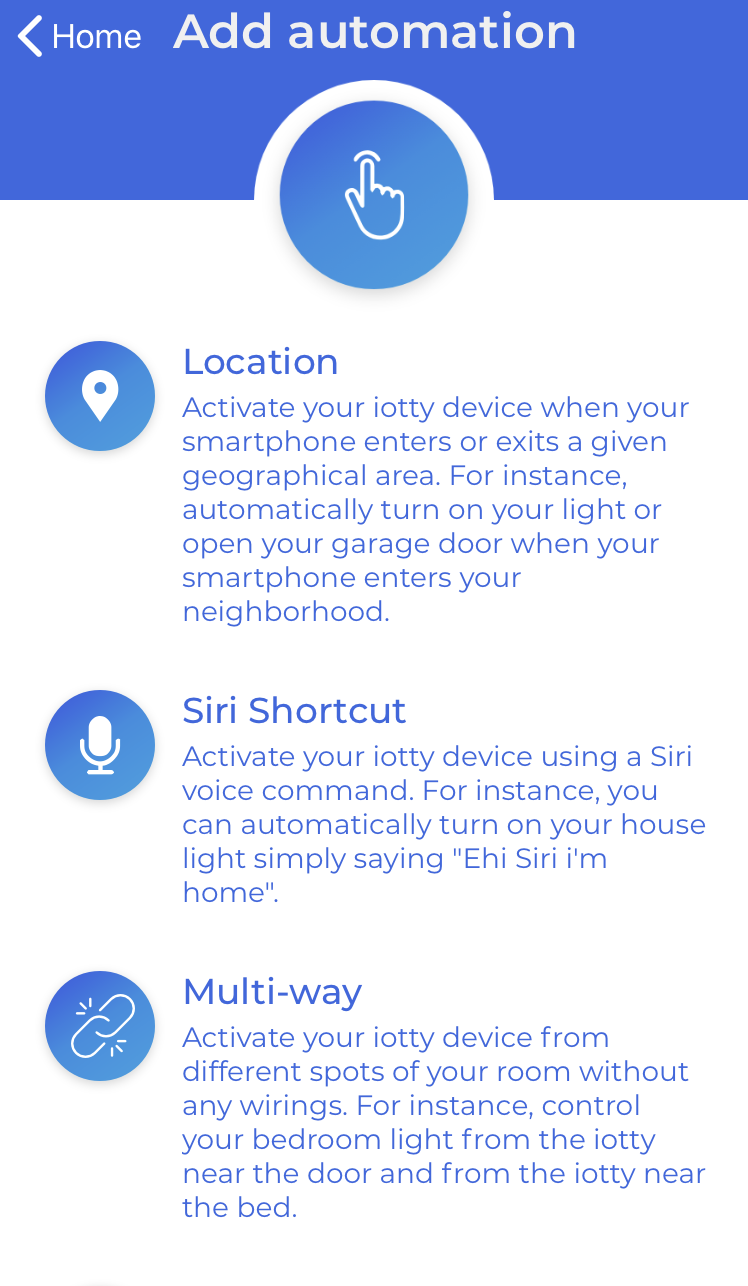 Select the device you want to create the automation and set the command you want to execute, then click on Add Siri Shortcut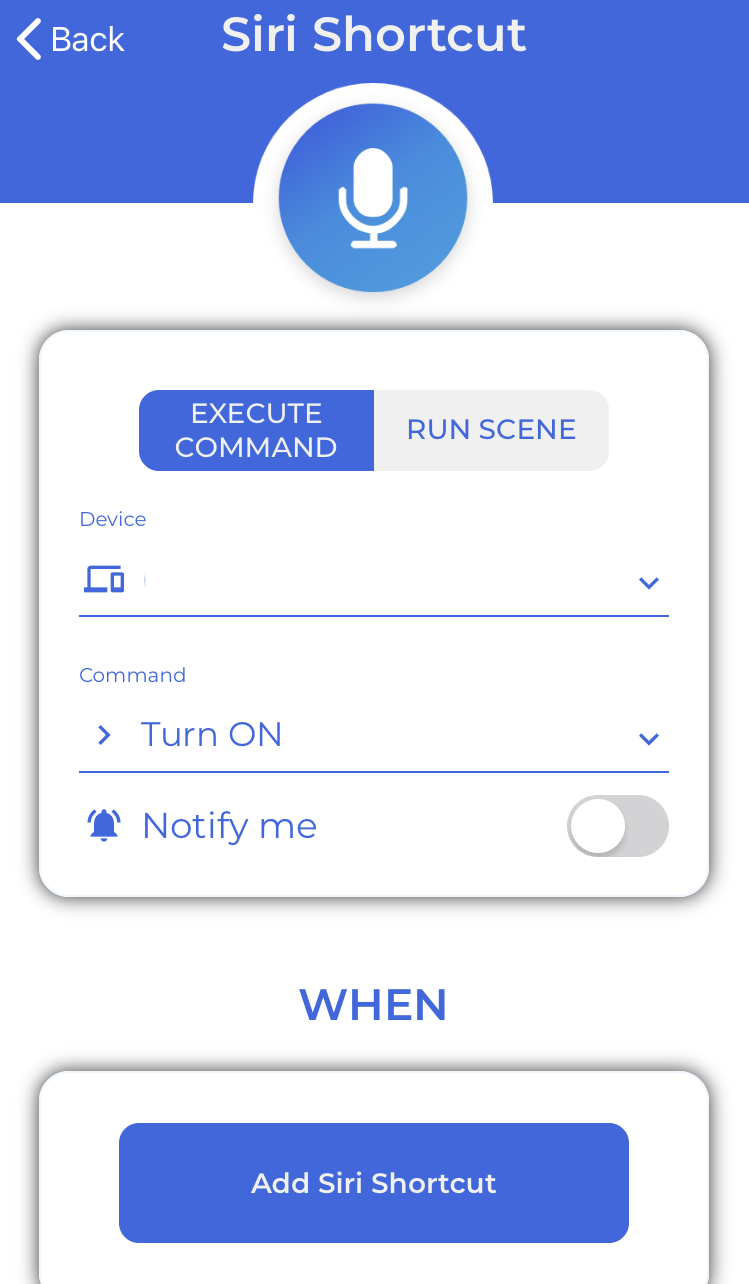 Create the voice command with which you want to execute the automation and click on Add to Siri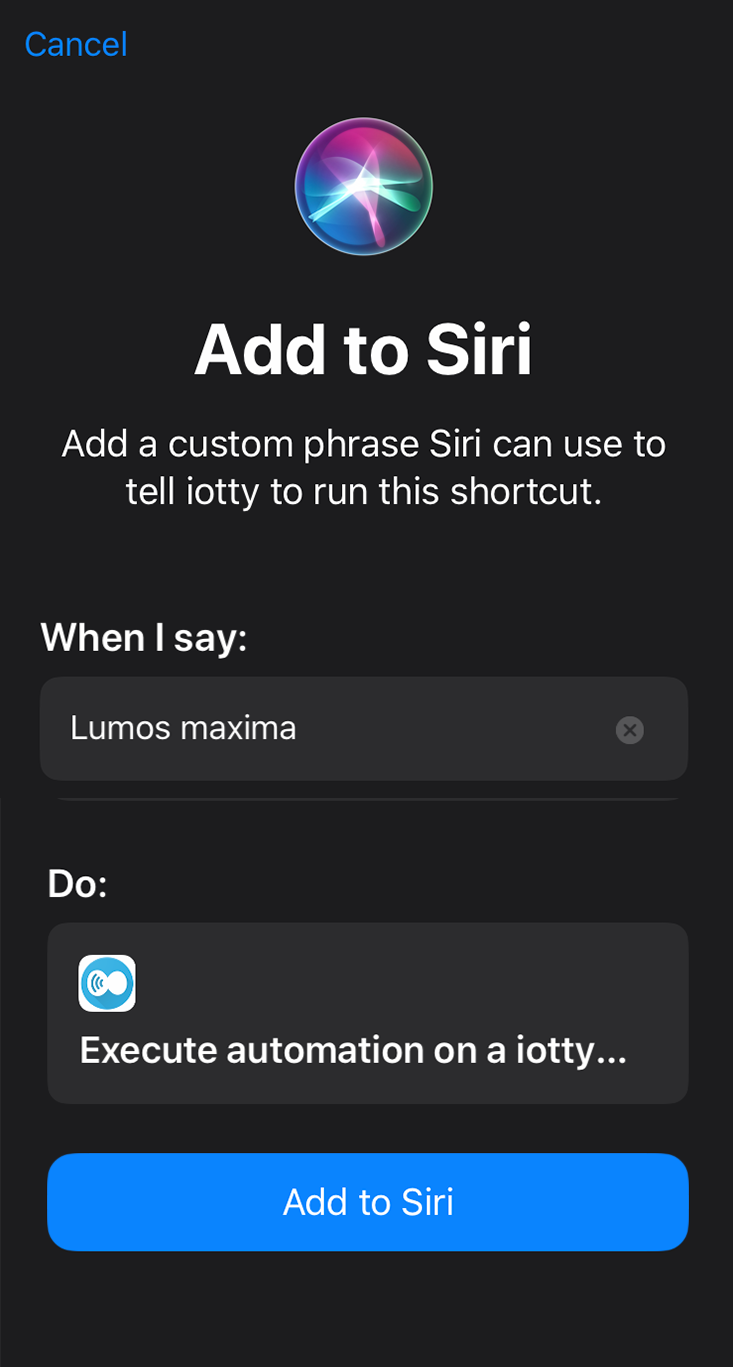 That's it! Now you can switch on/off your iotty with Siri Shortcuts!