If you are trying to register your device, or need to re-register your device, but cannot find iotty's WiFi, the procedure to follow is very simple:
Remove the glass from your iotty device;
press the AP button (see image) with a small object (a paper clip, for example),
go back to the WiFi section of your phone,
a WiFi network "IOTTY_serial number" will appear and you can register your device.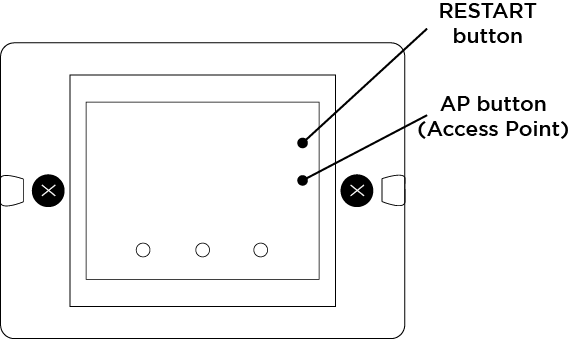 If you had already registered the device before, (and if you didn't do "Forget device" on the app), you will find the settings you left. Remember to recalibrate the touch function after putting the glass back on.